THE SECRET TO OUR SUCCESS
IS INVESTING IN YOURS

Successfully managing a warehouse is a complicated business. Every so often, you need help making the process smarter. For over 20 years, customers have relied on Techdinamics' expertise of fulfillment processes, helping them automate everything from customer (system) integrations to innovative shipping solutions for small-parcel shipping, LTL, and Air.
Our technology takes fulfillment to the next level. We fill in the missing gaps for your existing systems to make your warehouse smarter. By offering innovative solutions and new technology, Techdinamics simplifies fulfillment and lets you focus on what you do best.
integrated

flow

Eliminate manual order entry and reduce shipping errors. Better yet - we will convert to any file format so no one needs to change their format to make an integration work.
small parcel

shipping

Take the hassle out of small parcel shipping by making your system smarter. A fully integrated, cloud-based shipping solution will help you get shipments out the door faster and with less mistakes.
cross

-dock

Sophisticated yet simple to use cross-docking solutions that can be customized to specific business needs. No servers, uses RF guns.
Discover Smarter Supply Chain Solutions
professional services
Our consulting services help new and seasoned organizations plan for the changing market and execute changes within the organization. With deep experience in the industry, technology, and operations, our team of professionals is ready to help your organization build a smarter fulfillment.
analytics
Infoborders is a business intelligence application designed to improve trading partner electronic relationships. Infoborders monitors current and historical documents you already exchange with your business partners and, applies sophisticated business rules across multiple transactions to expose problems.
TESTIMONIALS
We measure our success in a way we can help our customers solve complex business problems
Techdinamics, with their carrier solution, was instrumental in improving our fulfillment operations at a time when we were experiencing double-digit growth. The Techdinamics team has been incredibly responsive and supportive at all levels in the organization
Lorne Taylor, COO
Stalco Canada / USA Fulfillment
Techdinamics support with our integrations and warehouse processes has exceeded our expectation.
Paul Van Remortel, President
Ottawa Logistics
Techdinamics, with their courier solution, were instrumental in improving our fulfillment operations and simplifying courier processing as we have doubled the number of small packages delivered to our customers in last twelve months.
Jason Salmon, President
Drexel Industries
Skechers is expanding the use of the Techdinamics cross dock software with several of our Trading Partners. They have been instrumental in the support of Skechers ever expanding distribution plans and we look forward to working further with the Techdinamics Team.
Shawn Baro, VP of Logistics
Skechers USA
Techdinamics has been a great partner to Point B in helping us solve many different connection or integration challenges with our customers. They've delivered really good work on time and within budget which has represented us really well.
Robb Zavitz, VP of Operations
Point B Solutions
TechShip has helped to transform our shipping process by allowing us to reduce complexity, and streamline the shipping process. As a 3PL, before Techship our team was using complex rules to manage many of our customers unique shipping requirements which cost us time and also required specialized knowledge to process shipments. Techship has allowed us to overhaul our shipping process to not only gain efficiency, but helped reduce complexity, and increase quality.
Luke Helm, VP Of Distribution
eShipping
Techdinamics has been an invaluable partner in helping Blueleaf stay ahead of the ever changing demand in the 3PL industry. Because of this partnership Blueleaf offers an entire menu of integration options from ERP/ WMS to any and all E-comm/retail dropship platforms. Techdinamics has played a significant role in our growth and is a major reason why our customers chose us as their 3PL provider in BC. They handle the heavy lifting on the technical side which helps us keep our IT costs low, savings which we pass on to our customers. There were many options for us to chose from for systems integrations. However, Techdinamic's sales and support team are extremely responsive and second to none. This has been the largest factor in our decision to continue to use Techdinamics throughout the years.
Ajeev Fernando, Vice President
Blueleaf Logistics
We've been able to process double the number of web orders with the same employee headcount. Our associates are now happier and more at ease.
Teresa Baugh, Warehouse Manager
Lodge Manufacturing
TechSHIP has helped Merangue gain control of their freight. It has helped lower our shipping costs by leveraging competition within the carrier marketplace. Additionally, techSHIP allows you to know your shipping costs up front. Reporting functions make auditing freight invoices simple and efficient. I would highly recommend techSHIP.
John Moreau, President
Merangue International Limited
Techdinamics has been extremely helpful in providing solutions to our ever expanding integration needs. Their professional and systematic approach to EDI integration, has allowed us to stay ahead of our competition in today's market. We feel confident when on-boarding new customers that Techdinamics will have a solution to help streamline the flow of information, while effectively lowering our labour costs. We truly value their partnership!
John O'Neill, President
J.P. Enterprises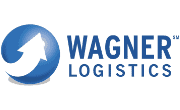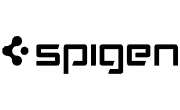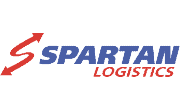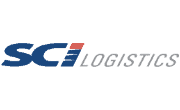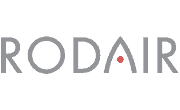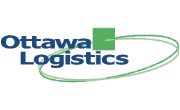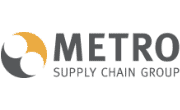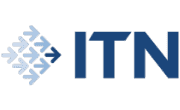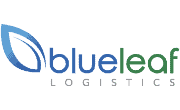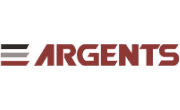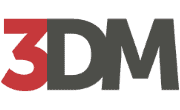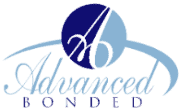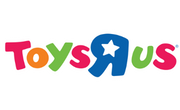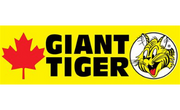 WORLD

PRESENCE