Put the responsibility of order management in your vendors' hands.
So your warehouse gets squeaky clean orders – every time.
View all your orders in a single screen
View all your orders in a single screen, regardless of sales channel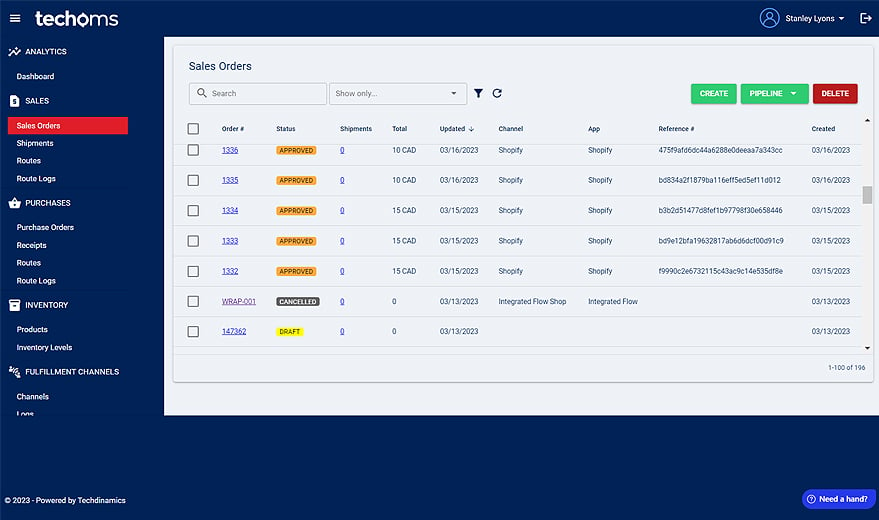 View all your shipments in one place
A unified view of all of your shipments for all sales channels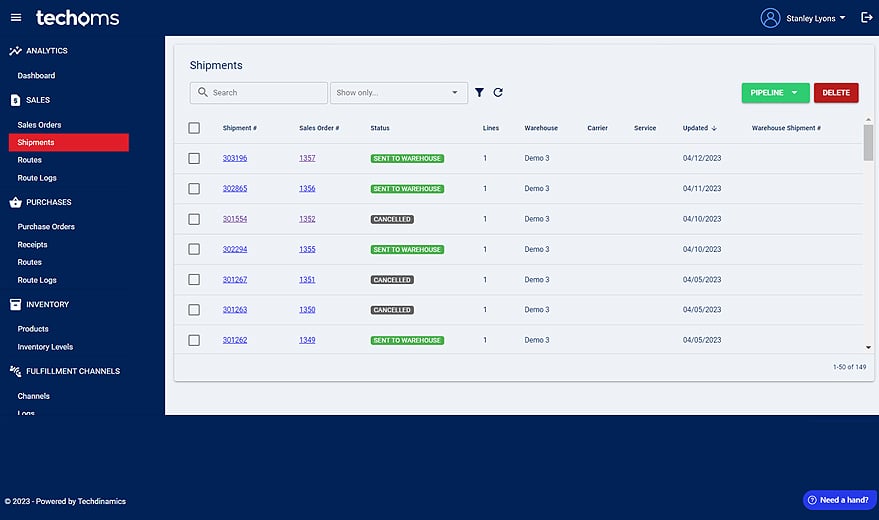 Gather near real-time inventory visibility
Provides a centralized view to your available inventory by fulfilling location. This inventory is shared with all your sales channels in near real-time, helping maximize order potential while minimizing stock outs and over selling.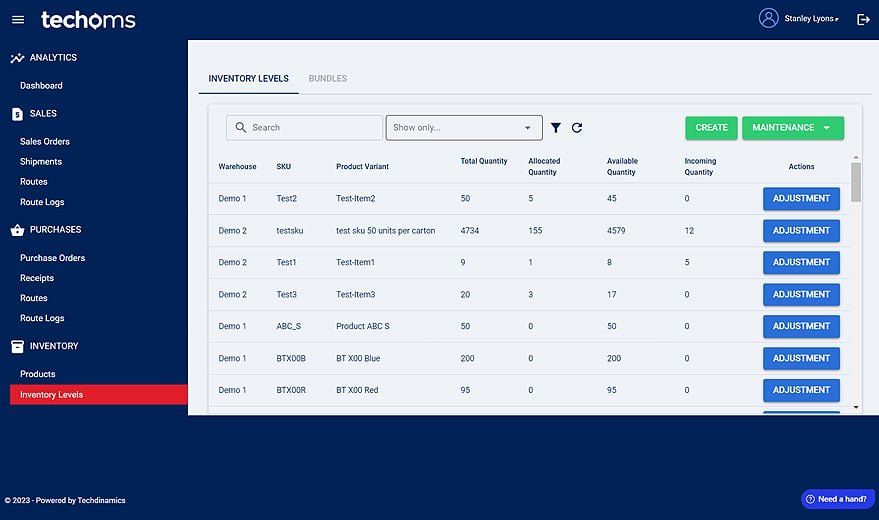 Integrate in minutes, not hours
With faster integration, you'll save significant time and money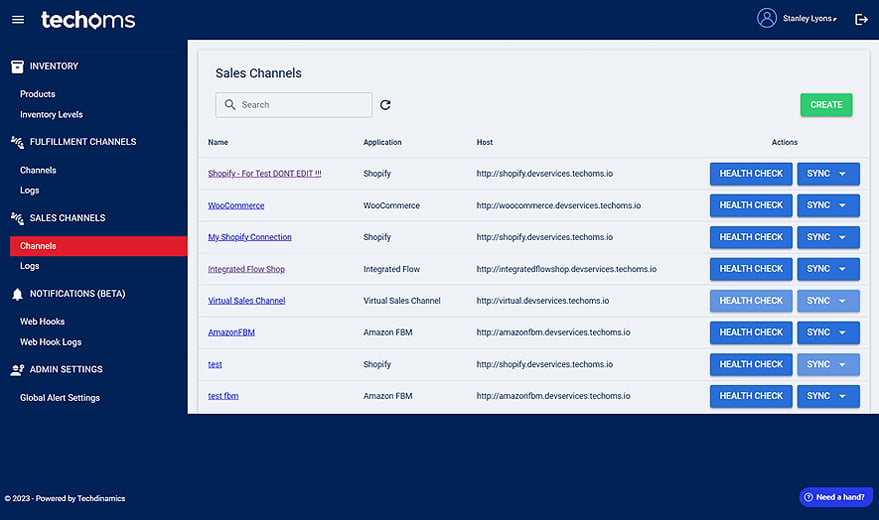 Your warehouse no longer has to deal with order changes, order cancellations, or back orders.
It's the Perfect Order Process.
Did you know techOMS can reduce

the number of manual touchpoints in your order fulfillment process by up-to 75%?
This reduction in manual touchpoints leads to savings in labor. Your customers can automate and route their orders with little or no impact on your operations and you will get alerted when an error needs your attention.
Have complicated integration,

but want to manage everything from one system?
Working with complex EDI, sophisticated API, and file-based connections? Say hello to techOMS which can be combined with integratedFLOW to make all of your integration needs possible.